Cafe Joy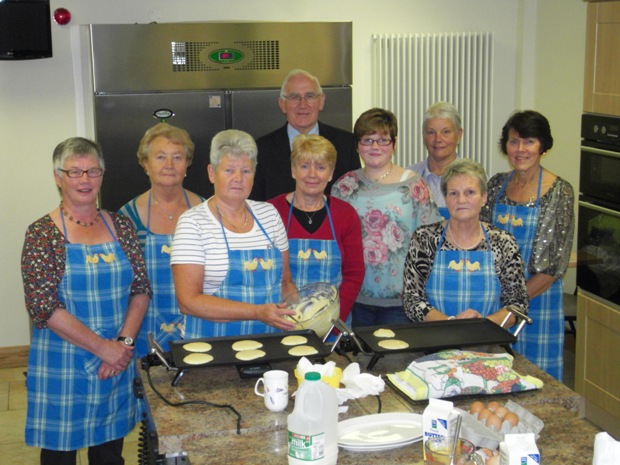 Cafe Joy opened at the beginning of the year 2009.
Our Church had an extension added to it to enhance its facilities during the year 2008. These facilities included a spacious open plan foyer area, much needed toilet facilities including disabled toilets, creche, kitchen, office, new Ministers Room, recording room, spacious Midweek Meeting room and some other ancillary rooms.
Even prior to this extension we had a Ladies Catering team who looked after catering at funerals and some special events mainly in our Church Hall's which are across the road from the Church.
The ladies saw this new extension as a great place to have a little cafe to give people chance to meet up over a coffee and a scone for some relaxation and chat.
From this came Cafe JOY. The name J O Y made up from- Jesus first, Others second and Yourself last.

Please note that Cafe JOY has now ended but we would like to take this opportunity to thank those who helped in any way as well as those who have attended throughout the years.